Many people wouldn't know this, but you can't just walk into a hair removal salon and be ready to go. There are rules in place for your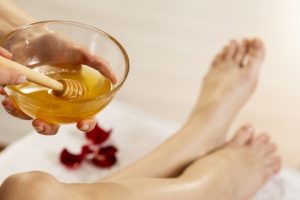 safety and comfort that we must abide by. At Unique Threading Salon we want you to have the best experience with our sugar waxing services. We want you to leave our salon feeling refreshed and ready for whatever the world brings you.
Here are some tips for you to take note of before you participate in our sugar waxing hair removal:

Hair Length
Even though the hair can be considerably shorter than most other hair removal techniques, we still need some hair for the paste to hold on to. We ask that you not be waxed for at least two weeks, and that you have stubble wherever you have chosen to get your hair
removal procedure.
Clean skin

We ask that your skin is very clean and dry prior to our sugar wax treatment. This will give us a better surface to work on over all. If you are getting your face done, we would ask you have a fresh face. If the sugar waxing will take place on your body, please make sure you don't have any lotion, sprays, or powders on any part of the skin.
Stay out of the sun

This is extremely important because if not, this can cause more pain to the skin than necessary. Also, don't go in a tanning bed for at least 48 hours prior to your hair removal treatment.
Hopefully, these tips will help you when you decide to come to Unique Threading Salon in Chelsea. We have a great staff and skilled estheticians to help you with you hair removal process. Sugaring is the way to go to remove unwanted hair. Schedule your appointment today, and we will see you soon!